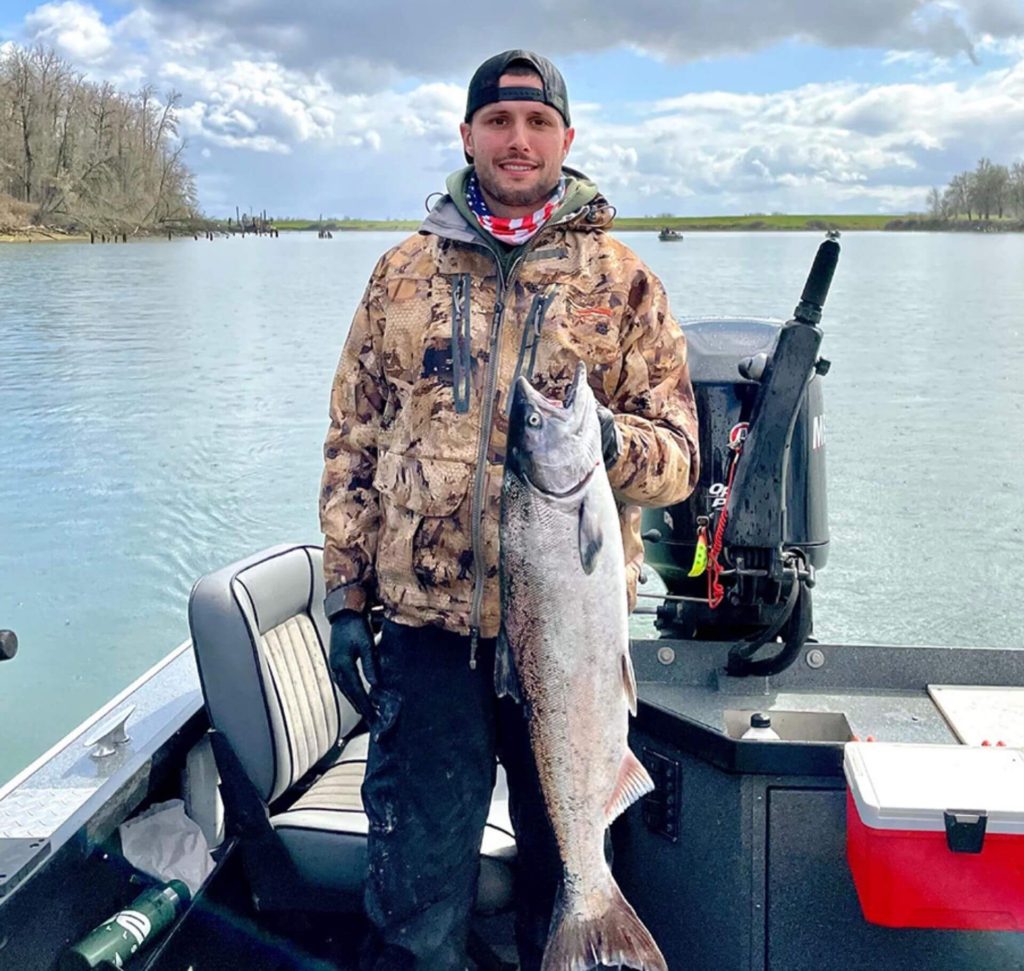 Bill's love for fishing started at a very early age and was influenced by his father, who owned a boat dealership in Walla Walla, Washington. After selling the marina, the family moved to the Portland metro area, with his father co-starring on a local hunting and fishing program. As a result, Bill took a strong interest in fishing and hunting at a very young age.
Today Bill lives for the guide service he founded, spending countless hours and days on the waterways of the Pacific NW, skillfully guiding the many hundreds of clients to some of his secret spots for a fish-catching adventure they had never experienced before.
In addition to guiding fishing and waterfowl trips, Bill manufactures and markets his own branded bait, called Millennial Bait Company. When applicable, he uses the bait when fishing and sells it to retail stores throughout the area.
Your safety is essential; that's why Bill is Coast Guard licensed and insured.
Bill is known to use the very best equipment and tackle, coupled with his knowledge of the waterways, making him the #1 choice for your next outdoor fishing or waterfowl hunting adventure!